If you're an existing Chase credit card customer, you can access personalized balance transfer offers instantly online.
Simply log-on to their website and click on the "transfer balances" link next to your available credit balance.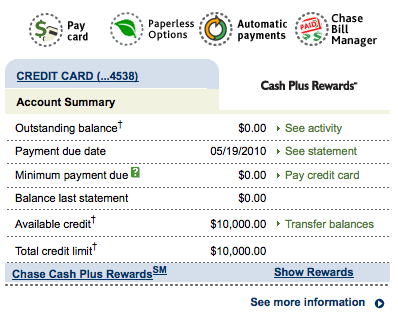 Once you click, a page will pop up with credit card balance transfer offers currently available to you.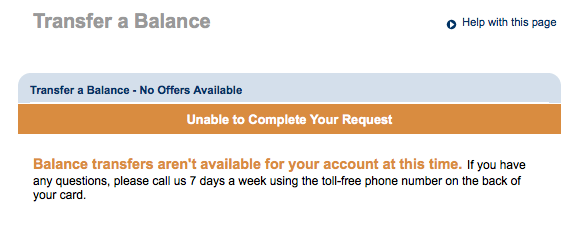 As you can see, there aren't any offers for me personally at this time. Even if there aren't any offers here, I can still apply for a Chase balance transfer on their website or via affiliates.
But in the past it wasn't uncommon to see multiple offers, and I'm sure there will be more in the future once the financial crisis passes.
Keep in mind that these balance transfer offers are for moving a credit card balance to Chase, not from Chase.
So if you have a balance with a Chase credit card that you'd like to move via a 0% APR balance transfer or a life of the balance transfer, you'll have to apply with other card issuers.
All the major credit card issuers have similar set-ups on their websites and it's recommended that you always at least check out their offers to see how they stack up.
They may provide exclusive deals you won't find anywhere else, and if you're already pre-approved, a credit inquiry may not be necessary, lessening any credit scoring impact.